Meet the Maker Wine Tasting with Jeremy Borg – Top Dog and Winemaker, Painted Wolf Wines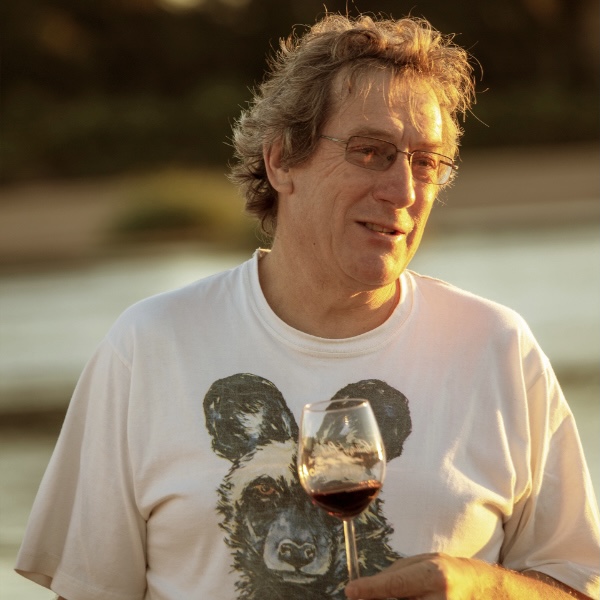 Event Date:
June 27, 2023
Event Location:
Andersons at No.8
SOLD OUT!  If you would like to put your name down for a cancellation call the shop on 01346 518171
This is going to be our most special tasting event to date!
Not only is the wine coming from South Africa, but the host is too!  Jeremy Borg – Top Dog and Winemaker, Painted Wolf Wines, Cape Town, South Africa will be hosting the event on Tuesday 27th June 2023 at 18.30
In 2006, Emma and Jeremy Borg decided to create a wine company with two main aims – to raise money to build a more hopeful future for endangered African wild dogs and to allow Jeremy to pursue his ambitions as a winemaker, which he has done with great determination and flair.
Creating the company involved many wonderful collaborations with friends from all walks of life, and over the years, with the help of these exceptional people, Painted Wolf Wines has grown to become a leading producer of award-winning wines. They have three distinctive and memorable ranges, are never afraid to try something a little bit off the beaten track and have raised around R3.5 million and a further considerable sum for social upliftment projects.
The Den – These wines are social wines to be enjoyed with friends and family, named for the den, the heart of all African wild dog communities. Flavour-packed, soft and juicy comfort wines for everyday drinking
The Pack – Premium wines handcrafted from organic or sustainably farmed vineyards. The embodiment of their quest to find the best grapes and create exceptional wines.
Lycaon Pictus – Named after the rare and beautiful painted wolf, this range of boutique wines includes the certified heritage Chenin Blanc as well Rhône-style blends made from favourite barrels of each vintage.
They have the freedom to source grapes wherever they wish and like to work with growers who share their passions for conservation and the environment and are privileged to work with some of the most carefully farmed vineyards in South Africa. All their growers are either organic or practice sustainable viticulture. This enables them to make focused site-specific wines reflecting several of South African top terroirs. (The special character that a wine is thought to get from the particular place where the grapes were grown to make it).
Sorry, this event is expired and no longer available.